The question of 'what is a vulnerability assessment?' is what Dr. Roger Johnston from Argonne National Laboratory was answering at the September 9th 2013 Chicago Board of Elections meeting.
Defend the Vote has been working on a vulnerability assessment for about a year now.  This assessment includes all aspects of voting, and also includes a professional assessment by Argonne National Laboratory of the electronic voting machines.  This assessment was delayed last year when Chicago and Cook County both denied the request.
This has not stopped Defend the Vote investigations, and recently Sharon Meroni met with Dominion/Sequoia to work out the assessment.  Earlier, we reported on these meetings. 
Read the Letter to Illinois State board of ElectionsWhat is a Vulnerability Assessment?
Defend the Vote has been investigating the certification of Dominion/Sequoia election voting systems in Chicago and Suburban Cook County as part of an ongoing vulnerability assessment of elections in Illinois.  Our research has been exhaustive including searching through public records, FOIA, letters with election authorities and vendors, and engaging in conversations with various people who have an expertise in this matter.  We have also consulted with Dr. Roger Johnston from Argonne National Laboratory. 
While the matter is not officially resolved, it is our conclusion that the Dominion/Sequoia election equipment in use in Illinois is no longer authorized for use.  We also believe that as is, it cannot be re-authorized without special exception to Illinois election laws and Administrative Code that administrates those laws.  The system was never given final approval by an independent lab as required by Illinois code 10/ILCS/5/24C-16.
Read more: Is the Voting System In Chicago and Cook County Legal in Illinois?
Editor's Note: HB2418 was passed by the Illinois General Assembly. The Illinois State Board of Elections then writes Administrative Rules to implement the legislation. These rules have been written and submitted to JCAR which is reviewing and preparing them for a public comment period. We will let you know when this happens. Illinois citizens can have an impact on these rules. The law went into effect in July 2013 after it was passed by the Illinois General Assembly and signed by Governor Quinn.
Illinois has long had a law that states in order for a provisional ballot[i] to be counted, the voter must cast their vote in the right voting precinct.
The General Assembly has fundamentally changed this law with HB 2418[ii].  Election officials described the impact of these changes during the Chicago Board of Elections meeting on September 10th as disastrous, ugly, and a nightmare.
Read More: Disaster Waiting to Happen" - View Video"It's kind of a disaster waiting to happen" State Board's Legal Counsel on Provisional Voting in Illinois
The security of the electronic machines used in Chicago is going to be discussed during the Chicago Board of Elections' meeting on Tuesday September 10th, beginning at 9am. The manufacturer of these machines, Dominion Voting (the Edge Plus II machines were formerly owned by Sequoia), has discontinued manufacturing them and now only carries optical scan voting machines. Defend the Vote has been trying to get the security of Chicago's and Cook County's election machines reviewed as part of a vulnerability assessment by the security experts at Argonne National Laboratory, and this upcoming Board meeting is an important step toward that goal. 
One fact you should know: Dominion Voting has said we can test any of their products, except the DRE machines that are used in Chicago and Suburban Cook County.
During the Chicago Board of Elections meeting on August 20th, Sharon Meroni, Executive Director of Defend the Vote, discussed recommendations that election judges receive training in spotting signature fraud.
Signature verification is an integral part of keeping our elections safe from fraud. Your signature and an election judge's right to question it is one of the only things standing between you and someone who wants to steal your vote. "We have already overloaded the educational training program for our judges," Commissioner Langdon Neal said when asked about this important issue.
Read more: Voter Signatures in Chicago: Will Election Judges get too Empowered with Fraud Detection Training?
All election machines use at least one seal to secure your ballot. Do these seals REALLY protect the vote or is it a window dressing that provides a false sense of security that the vote is secured?  Defend the Vote has partnered with Argonne National Laboratory to investigate the seals used to protect millions of votes in Chicago, Illinois.  Our investigations not only proved the seal is easily hacked, but also that Chicago Board of Elections leaves the seals unsecured out in the open, making them easily accessible to anyone with a motive to hack them.
Read more: Stopping Election Fraud - Are The Seals That Protect your Vote Secure? 
This report is from Argonne National Laboratory's Vulnerability Assessment Team. In November 2012, Defend the Vote conducted a 30 day assessment of Chicago and Suburban Cook County elections. Related reports are post under our Investigations Link. Argonne National Laboratory participated as part of Defend the Vote's vulnerability assessment of election security in Illinois.This project has several dimensions too it. 
The following report has general comments, observations, and security suggestions as a result of observing election registration, grace period voting, and vote counting for the general and primary elections in the fall of 2012 by workers for the Chicago Board of Election Commissioners (CBEC) and Suburban Cook County Elections ("Suburban").  This report was recently submitted to us.
Read more: Argonne National Labs: Election Security of the Chicago Board of Elections & Suburban Cook County Elections
One of the most important facets of the United States' justice system can be summed up in a phrase: innocent until proven guilty. The Supreme Court's recent decision to uphold this integral part of our justice system for all fifty states has been met with opposition from an unlikely source: the Department of Justice.
Meet Melowese Richardson; a woman who was sentenced to five years in prison for multiple voting. Richardson voted twice in the 2012 election, and three times for her sister, Montez Richardson, in 2008, 2011, and 2012. Montez has been in a coma since 2003.
Read more: What Motivates Individuals Committing Voter Fraud?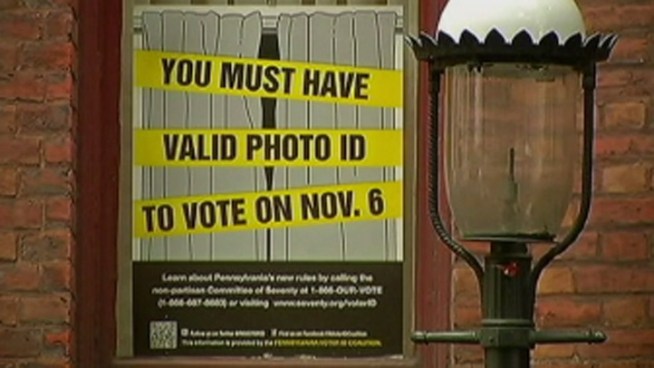 Preventing voter fraud is a worthy cause in any Democracy, but what does it take to steal the vote? The Pennsylvania Department of State has recently come under fire for a voter identification law that was passed by the state's legislature. The law requires voters to show photo ID to election judges before they can vote, which is an important step in preventing multiple votes from being cast by a single person during an election.
Republished

Original Publication Date: 1/25/2013 
Starting off the 98th Session by acting against election integrity in Illinois, Deputy Majority Leader and Representative Lou Lang (D)16th District introduced House Bill 68 in the Illinois House. This bill, if passed, will require all election jurisdictions in Illinois to offer in-precinct voter registration on Election Day. Effectively, election judges will also register voters. If passed, House Bill 68 is effective immediately!
Read more: Is Illinois Ready For Same Day Voter Registration?