During the Chicago Board of Elections meeting on August 20th, Sharon Meroni, Executive Director of Defend the Vote, discussed recommendations that election judges receive training in spotting signature fraud.
Signature verification is an integral part of keeping our elections safe from fraud. Your signature and an election judge's right to question it is one of the only things standing between you and someone who wants to steal your vote. "We have already overloaded the educational training program for our judges," Commissioner Langdon Neal said when asked about this important issue.
Read more: Voter Signatures in Chicago: Will Election Judges get too Empowered with Fraud Detection Training?
All election machines use at least one seal to secure your ballot. Do these seals REALLY protect the vote or is it a window dressing that provides a false sense of security that the vote is secured?  Defend the Vote has partnered with Argonne National Laboratory to investigate the seals used to protect millions of votes in Chicago, Illinois.  Our investigations not only proved the seal is easily hacked, but also that Chicago Board of Elections leaves the seals unsecured out in the open, making them easily accessible to anyone with a motive to hack them.
Read more: Stopping Election Fraud - Are The Seals That Protect your Vote Secure? 
This report is from Argonne National Laboratory's Vulnerability Assessment Team. In November 2012, Defend the Vote conducted a 30 day assessment of Chicago and Suburban Cook County elections. Related reports are post under our Investigations Link. Argonne National Laboratory participated as part of Defend the Vote's vulnerability assessment of election security in Illinois.This project has several dimensions too it. 
The following report has general comments, observations, and security suggestions as a result of observing election registration, grace period voting, and vote counting for the general and primary elections in the fall of 2012 by workers for the Chicago Board of Election Commissioners (CBEC) and Suburban Cook County Elections ("Suburban").  This report was recently submitted to us.
Read more: Argonne National Labs: Election Security of the Chicago Board of Elections & Suburban Cook County Elections
One of the most important facets of the United States' justice system can be summed up in a phrase: innocent until proven guilty. The Supreme Court's recent decision to uphold this integral part of our justice system for all fifty states has been met with opposition from an unlikely source: the Department of Justice.
Meet Melowese Richardson; a woman who was sentenced to five years in prison for multiple voting. Richardson voted twice in the 2012 election, and three times for her sister, Montez Richardson, in 2008, 2011, and 2012. Montez has been in a coma since 2003.
Read more: What Motivates Individuals Committing Voter Fraud?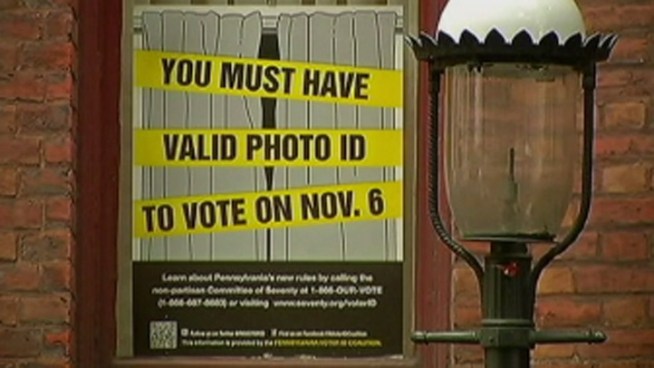 Preventing voter fraud is a worthy cause in any Democracy, but what does it take to steal the vote? The Pennsylvania Department of State has recently come under fire for a voter identification law that was passed by the state's legislature. The law requires voters to show photo ID to election judges before they can vote, which is an important step in preventing multiple votes from being cast by a single person during an election.
Executive Director Sharon Meroni recently joined WTTW's Community Advisory Board as a board member. Defend the Vote supports the important role that public broadcasting plays in communicating about important issues such as education and election security.  Having had the opportunity to meet the dedicated board members, Sharon Meroni is very enthused about working besides them. Despite all the changes in technology, WTTW's ratings have maintained and grown in viewership.  Quality productions that meet the needs of the public is the reason!
Republished

Original Publication Date: 1/25/2013 
Starting off the 98th Session by acting against election integrity in Illinois, Deputy Majority Leader and Representative Lou Lang (D)16th District introduced House Bill 68 in the Illinois House. This bill, if passed, will require all election jurisdictions in Illinois to offer in-precinct voter registration on Election Day. Effectively, election judges will also register voters. If passed, House Bill 68 is effective immediately!
Read more: Is Illinois Ready For Same Day Voter Registration?
Over the years, politics have been given more and more attention in popular culture; simplified and dramatized in television shows like Parks and Recreation and House of Cards, as well as covered extensively by news outlets. Television shows and news stories about politics do so well with the public because people are interested in how their government is being run, and they're looking for ways to get more involved with the process.
Security Culture
Having an effective security culture in election security starts with providing information to the voters about security related to the voting process in their polling places. This empowers the voter and ultimately increases their confidence in the integrity of elections. Defend the Vote and Argonne National Laboratory are working together to increase the security of Illinois' elections by encouraging a security culture throughout the voting process.
Read more: Building an Election Security Culture and Best Practices
Data Research
Data research is central in election fraud investigations. Defend the Vote's work with election data involves research to identify unusual voting patterns and other indications of fraud. Investigations include: voter registration rolls, multiple voting by one person, absentee voting, early voting, and nursing home voting. Forensic research helps to identify patterns before the next election.